Web Design
Most web design firms are focused on the technology. We're focused on your business. Specifically, we're experts in recommending the best ways to sell your products, market your brand or expand your customer base over the Internet. You can start small and grow from there. Or start small and stay small. Some businesses just don't need an elaborate web presence.
We have an array of tools to quickly build a prototype, let you kick the tires and then decide on deployment. We don't believe in one size fits all.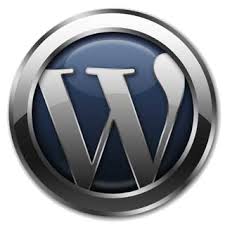 Keeping content fresh and up to date is critical to an effective web presence. We'll keep your site a place your customers come back to again and again. Or with WordPress, our best in class content management system, we can train you and your staff to do it yourselves with absolutely no programming training needed.
To deliver E-Commerce and Forms capabilities we exclusively use the top rated solutions in these areas WooCommerce and GravityForms.
We can integrate your site with leading social media sites,  payment gateways like Authorize.net and PayPal or industry specific portals like OpenTable for restaurants
We help with writing copy, photography, video and all the other bits and pieces needed to make an effective site. And when it's complete we'll host it on our own professionally managed servers and provide as much feedback on performance as you want.
Give us a call and talk over your needs. Even if we can't help, we'll be happy to help direct you to the right place. The vast majority of our business is either from existing clients or direct referrals from current clients.  Our goal? To become your long term, trusted information technology adviser.

MicroSites and Landing Pages
MicroSites and Landing Pages are fully mobile friendly, one page websites that can be deployed very quickly at very low cost. MicroSites can be used to replace an existing, outdated site with a bold new page that displays on any mobile device or desktop. As budget permits, the site can be expanded.  MicroSites make great starter sites too.
Landing Pages are one page sites separate from your current website.  They can be the "target" of your Facebook, Twitter or Google ad campaign or part of a special promotion. They can be used to drive traffic to your website,  collect email addresses or even sell something or promote an event or sale.  In our experience over 90% of Facebook and Twitter users are on smartphones, so it is important to send them to a mobile friendly link. MicroSites and Landing Pages can have custom URL's – like mybusiness.com.  These small sites are delivered over our powerful servers and content delivery network.  They are monitored 24×7 for uptime, performance and security.
Round Mountain would be happy to discuss how this offer can help your business or organization meet its goals.
Learn How We Can Turn the Web into an Asset for Your Business!
Call Us Today at 1-908-396-7111